Throughout its trajectory, Super Afiliados has built a network, still expanding, which works to support and boost each project developed. It is based on two common threads that are interconnected at various times and are very important: domains and partners.
Domains are the addresses entered to reach a website. Our company has built an impressive portfolio of over 850 domains related to iGaming categories such as casino, bingo, sports betting, poker and lotteries. From these domains, we have already created and activated over 150 websites aimed at affiliation and fed with content focused on attracting players. This material follows a specific conversion strategy for each page.
Check out the division of domains and sites according to game categories below.
Baixar apresentação
Super Afiliados guides its performance with values such as empathy and cooperation. This ideology led the company to win partners in different areas that help with the projects and grow with us at each new challenge.
See who they are and what each of our main partners does:
GamesBras – News website specialized in the gaming market that updates the sector on the main news in the fields of innovation, legislation and investments.
IGaming Brazil – Segmented news portal about the gaming and betting industry with coverage of the main events, interviews and opinions from personalities in the activity.
Esportes Online – Online sports diary focusing on predictions and information to help bettors make the best choices in bookmakers.
Cassinera – Company in the entertainment sector that takes the experience of traditional casino games to parties and events throughout Brazil, promoting fun, without losses or gains.
SiGMA – Group that promotes fairs on each continent, has a news site, magazines and a philanthropic foundation, both with the mission to promote and develop the activity of games.
Clarion – Creator and organizer of the biggest fairs and congresses about games, always with the objective of promoting knowledge about the market and networking between companies.
Afiliados Brasil – Main fair in the affiliation sector that brings together investors and specialists to debate the paths for the evolution of the activity and generate new business.
Become a business partner of Super Afiliados and be on this list of notables!
Torne-se um parceiro
What is being said about Super Afiliados
Considero a Super Afiliados um instrumento muito eficiente e competente para o nosso ramo.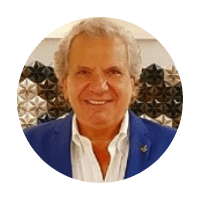 Dono da GAMES MAGAZINE BRASIL